Chicago's BEST Dog-Friendly Party
Saturday, May 18, 2019
Welcome to "Bark in the Park 2019"!
We are delighted you can join us for the 25th anniversary of Chicago's oldest and largest dog-friendly party!
Each year, thousands of people and pets gather together along Chicago's breathtaking lakefront to raise funds for animals in need. Featuring free food, fabulous prizes, live music, free giveaways, games, demonstrations, and a walk along Chicago's lakefront path, every dollar you help raise at "Bark in the Park 2019" provides food, shelter, medical care, and second chances in life for thousands of animals throughout the city.
IN HONOR OF OUR 25TH ANNIVERSARY, WE'RE PLEASED TO ANNOUNCE THAT EARLY BIRD PRICING IS NOW OPEN!
For a limited time only, adults are $25 and children are $10. Take advantage of this incredible deal--and join the party today!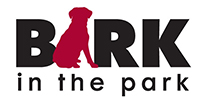 Donate:
Find a Participant or Team:
Participate: